jenni_blog
I missed Olivia and the little kids so very much this Christmas. I think that and the weather being so unseasonably warm with no snow has served to take me right out of the Christmas spirit. I also feel bad for not being able to send most of my cards out on time, which means a lot of you will not be receiving them until at least next week. Here are some of the pictures we took this year, with only Jamie, Sean, Eddie and myself (and the two cats) on view. Do they look as lonely as I feel they do? Thanks to some wonderful carol videos posted by the lovely

heartofoshun
I realized that I had taken all my Christmas CDs to work and left them there, so I downloaded two albums from iTunes: Michael Buble's and Boney M's. Boney M's Christmas album is fantastic and was half the price of Buble's. Isn't that the way it usually goes?
So here are a few of the photos we took. Eddie would not let me take his picture and I respected that, so it's just me, Jamie, Sean and the cats for your viewing pleasure.
First up: Sean.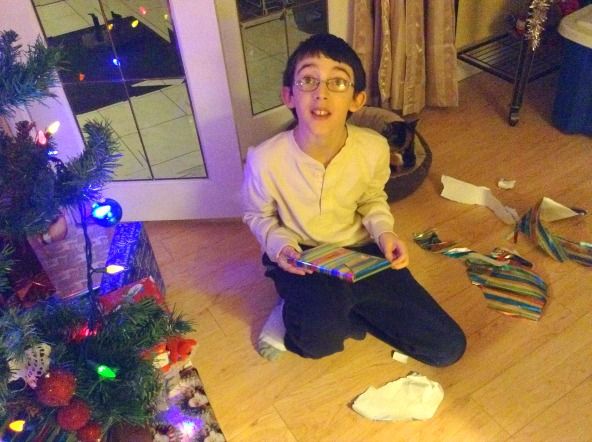 This one is of Sean and Jamie.
The dining room table during present wrapping: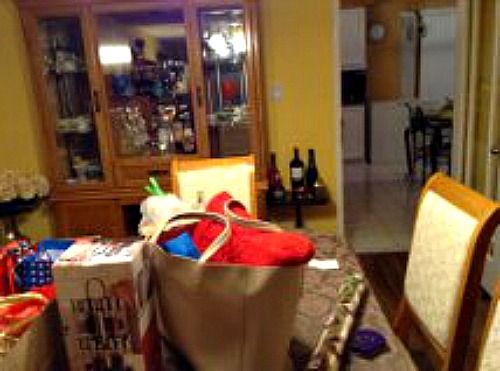 The tree: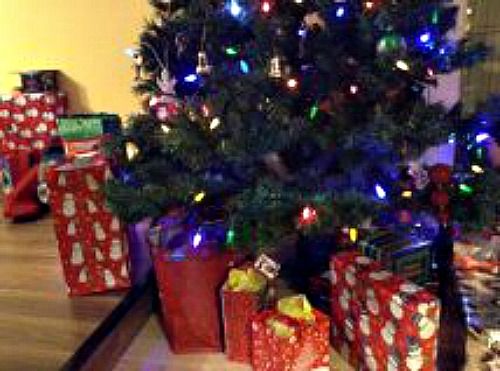 Our cat Nacho: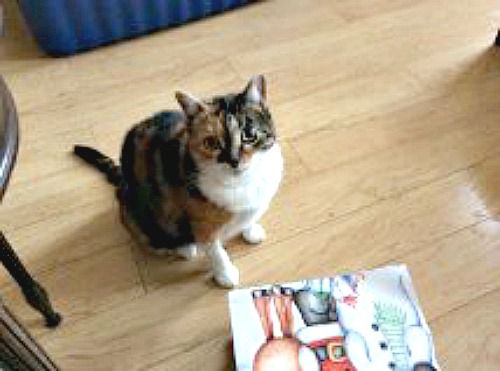 Our other cat Simone: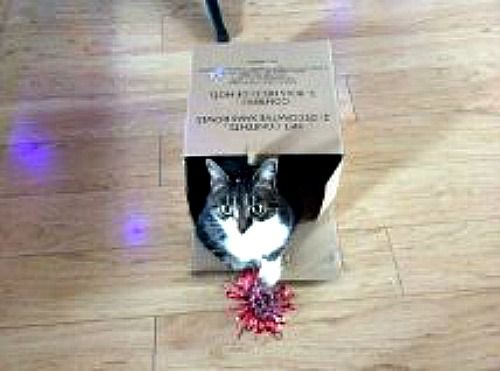 The kitchen during cooking time:
Jamie and I at dinner. I look so pale and tired. I am one of those people whose make-up seems to wear off as the day wears on.