Okay, this for me is BIG news! My baby Chicharito (Javier Hernandez) of my favourite Mexican team, Chivas de Guadalajara, has just signed for Manchester United!!!!!!
Here's a photo: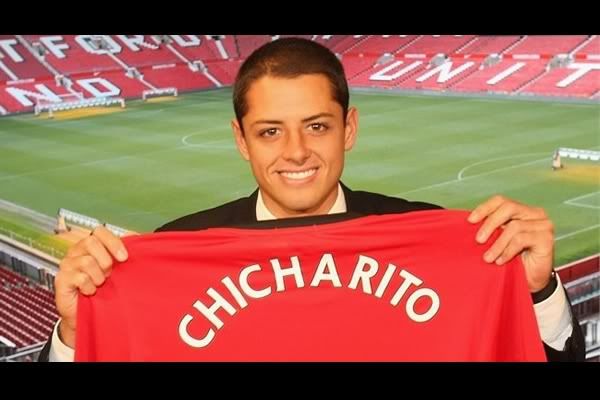 This is too much for me! I need to sit down. I mean, I had heard a few rumours recently, but rumours usually die. This has all happened so quickly.
EDIT: OMG, I forgot to post a link with the details!
http://latimesblogs.latimes.com/sports_blog/2010/04/world-cup-manchester-u-signs-mexicos-javier-hernandez.html