Club Atletico River Plate of Argentina is one of the best, most exciting club teams in the world. They are currently my favourite team of all, as in I would drop whatever I was doing to watch one of their games. So I decided to do (another) picspam of River, but this time I am using pics I've never posted before (I don't think) that focus on each individual player. Credit for the fabulous pics goes mostly to the cariverplate.com site.
Here is a teaser pic:
It is of the team celebrating after winning the recent Argentine Championship.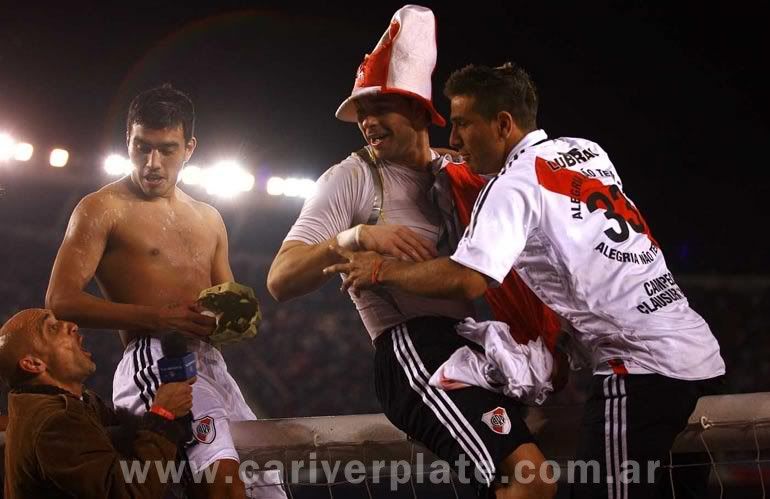 The rest of the picspam is below the cut.
( CLUB ATLETICO RIVER PLATE PICSPAM )