There was lots of excitement during the week with Champions League and UEFA Cup games getting underway. I thought I'd do a picspam of some of my favourite photos from the past week. They showcase some of my favourite teams and players. This is dedicated to Fernando Gago, my most favourite player, who is out for a month with an injury to his thigh. A teaser:
This is Gago right after getting injured. Get well soon, Baby, and come back to us!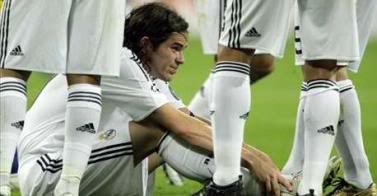 WARNING! BIG MF OF A PICSPAM! NOT DIAL-UP FRIENDLY!
( THE REST ARE BELOW THE CUT )